Meet Dr. Matthew Johnson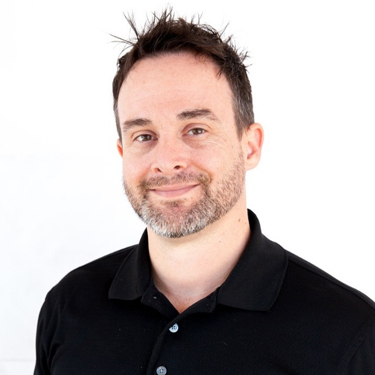 Dr. Matthew Johnson is a second generation chiropractor that has been working in the field since he was 13. Starting in the back office of his father's practice he was setting up patients on decompression, performing electrical stimulation and ultrasound treatments. Being raised vegetarian and living a healthy holistic lifestyle since birth he wanted to continue that lifestyle for himself and his family. Having a sound background in holistic therapies Dr. Johnson searched out the advanced allopathic model to better understand the other side of health care. This led him to work in Pain Management and specialize in manipulation under anesthesia.
In the surgical center, Dr. Johnson would avoid pain pills by recommending pain procedures to avoid patient addiction to drugs. During the pain procedure, Dr. Johnson would assist in surgeries and perform an adjustment while the patient was unconscious. This was to help people who otherwise would not be able to tolerate a normal chiropractic treatment. The pain procedures that Dr. Johnson was involved in directly are as follows; percutaneous discectomies, epidurals, radio-frequency/ablations of nerves, facet joint injections, spinal cord stimulators, kyphoplasty, transforaminal injections, caudal injections, sympathetic/parasympathetic blocks, and Stem Cell procedures. These procedures were ordered by Dr. Johnson and performed by neurosurgeons, orthopedic surgeons, and pain management doctors. Dr. Johnson was the main lecturer for stem cell procedures performed and is well versed with 8 years' experience in Stem Cell for tissue regeneration as well as auto immune disorders.
Dr. Johnson has returned to Texas to raise his two girls in the Holistic model and setting that he was raised in. He has since stepped away from the allopathic model and has returned to the most advanced holistic practice he could find. Elite Chiropractic in North Austin has been servicing the community for over 20 years helping people stay healthy and saving advance scoliosis patients from life altering surgical procedures.
Dr. Johnson's advanced medical training pairs well with Dr. Hilliard advanced scoliosis treatments allowing Elite Chiropractic to be well rounded when dealing with all structural issues. Dr. Johnson believes in the true chiropractic philosophy that the power that made the body can heal the body. We work to remove the interference and restore natural function.
Education:
2005 Cal Poly Pomona C.A., Bachelors in Science of Biology
2010 Parker University Dallas T.X., Bachelors in Science of Anatomy
2011 Parker University Dallas T.X., Bachelors in Science of Health and Wellness
2012 Parker University Dallas T.X., Doctor of Chiropractic
2013 M.U.A.C. Manipulation Under Anesthesia Certified
GET STARTED
Contact us today to make an appointment!
CONTACT US »

---
Dr. Matthew Johnson | (512) 331-9999